Erasmus/International Students
Make Your International Student Experience One To Remeber
We Welcome Students From All Over The World
The craic around campus is second to none. Its almost like a small village where there is constantly something happening.
Whether you are just calling down to a friend for tea or watching the boys out on the grass kicking a ball, City Campus is a hive of activity…"
Each year we welcome international students who study at any of the Universities in the City. We offer you the choice of booking for the Full Academic year, Semester 1 or Semester 2.
Your social and residential experience at City Campus is just as important as your academic studies at our wonderful universities. We understand that to make the most of your short time on campus it is important that you take every opportunity to meet and live with others.The Accommodation Office take care to allocate rooms so that you live with Irish students as well as others from around the world
As we appreciate that this may be the first time for you to travel from your home country, you can be assured that The Campus Staff will be on hand to make the transition from home a smooth experience.
Accommodation To Suit You
All our accommodation is self-catered. We provide all
cooking facilities and inventory so that all you have to worry about is what you want to cook! While kitchen/living areas are shared with a maximum of 3 others, all study bedrooms are private. This allows for greater privacy while you can still enjoy the camaraderie of others. Each of our apartments offer two bathrooms,
Support On Every Level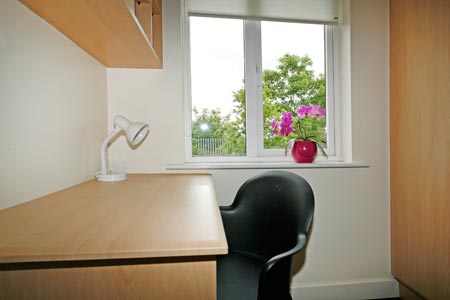 Campus staff have an open door policy and our staff are always available to meet with residents, regardless of the request. Our staff pride themselves on keeping residents happy and aim to solve any problem a resident may have. Our team have many years' experience assisting new students. Whether the problem is homesickness, having a problem with housemates, trying to find a doctor or dentist or simply opening a bank account, you will find that our staff have dealt with it on many occasions.
Our City Campus Administration Office is open from 9am to 5.30pm.
We also provide a professional maintenance service who can fix any problem from changing a light bulb to attending to a major plumbing or electrical fault.
Our Security Officers are on site from 6pm to 6am Sunday to Friday and regularly patrol each residence. Our Security Officers aim to keep the Campus safe and secure. The City Campus Management Team take antisocial behaviour very seriously and aim to maintain a living environment conducive to study and relaxation.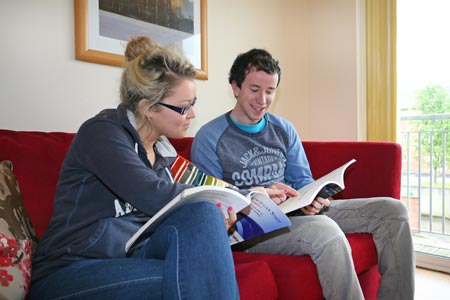 How to Apply
Students can apply directly through our website or alternatively please contact Accommodation Service at Mary Immaculate College.